Do you want to know more about FKM Undip?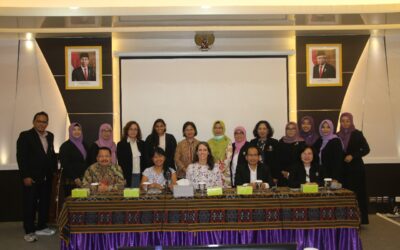 Semarang, September 15 2023, The Faculty of Public Health, Universitas Diponegoro initiated a collaboration with the Centers for Disease Control (CDC) Atlanta. The meeting was attended by Endang Widiastuti Handzel, MD, MPH and Hazna Zainul, MPH from CDC Atlanta;...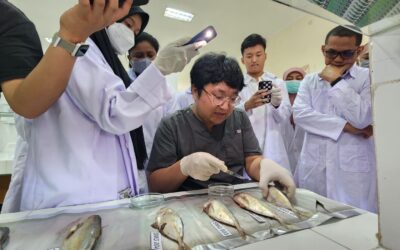 Learning from the expert – students of public health had chances to learn how to identify the pathogenic helminths from the fishes. Prof Choe Seongjun from Chungbuk National University carried out the training on helminths observation to the students.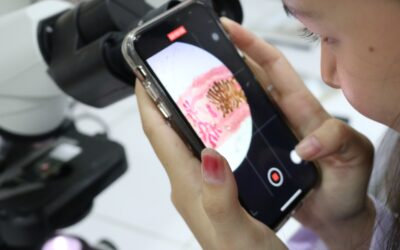 Students of Epidemiology and Tropical Diseases Department get experiences to observing parasites causing public health threats. Prof Choe Seongjun (Chungbuk National University), Prof Han Jin-Hee (Kangwon National University) and Dr Jun Hojong (Kangwon National...
Undip Research and Community Service
Mengungkap misteri alam dan teknologi dalam eksperimen yang terang. Buku dan jurnal, rekan setia di tangan, Kampus adalah tempat di mana penelitian menjadi nyata.
Pengabdian yang senantiasa menjadi pengaplikasian pengetahuan untuk kebaikan masyarakat. Mengajar, berbagi, serta memberi inspirasi, Universitas adalah tempat pengabdian yang suci.

Sustainable Development Goals Undip
"Universitas Diponegoro sebagai institusi pendidikan tinggi di Indonesia berkomitmen dalam melaksanakan berbagai program terkait SDGs. Seluruh fakultas, sekolah dan unit lain di Undip telah menyusun program dan kegiatan untuk mencapai 17 tujuan dalam SDGs. Hal ini dalam rangka mendukung komitmen Pemerintah Indonesia dalam mencapai target nasional SDGs."
Fasilitas Kesehatan
Badan Konsultasi Mahasiswa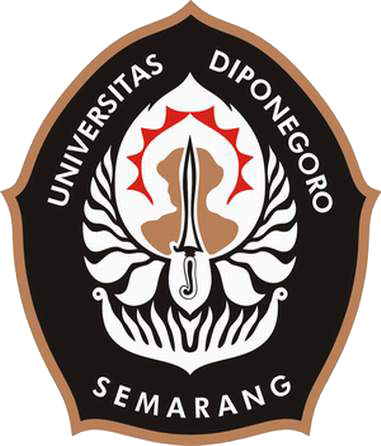 Kontak
Jl. Prof. Soedarto, SH., Tembalang, Semarang 50275
Telp : 024 – 7460036
Email : humas[at]live.undip.ac.id